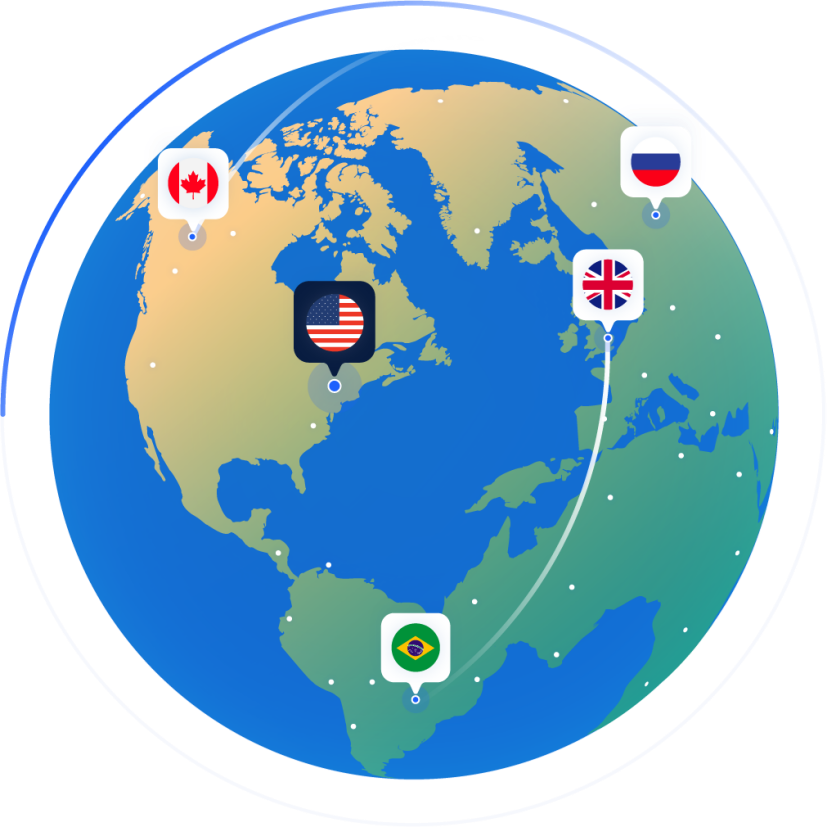 One of the easiest ways to change your IP with Kameleo is to connect to a proxy provided by IP2World. It supports HTTP(S)&Socks5 proxy protocol, and is a proxy software with first-class service and proxy effect.
Overview
IP2World Proxy Service Provides 90M+ Real, Clean, Anonymous Residential Proxy IPs Cover 220+ Regions Worldwide. Fetch HTTP(S) Rotating Residential Proxies by API or User+Pass Auth from Web Page. It provides two different IP proxy services: the rotating residential proxy charged by traffic and the Socks5 residential proxy charged by the number of IPs. Static (ISP) is also coming soon.
Advantages of IP2World:
Unlimited Concurrent Sessions
It supports multiple concurrency so you can easily scale your online projects. Some other proxy providers may charge extra for additional concurrent sessions, but at IP2World, we don't limit your work.
Precisely City-Level Targeting
The network of residential proxy covers 220+ locations and offers country, state and city-level geo-targeting. IP2World proxies help access geo-restricted content from specific locations at no additional cost.
Powerful Proxy Management
It supports downloading software integration, and you can manage your residential IPs through local add-ons. View detailed proxy usage statistics, and manage your account from one dashboard.
Optimal Price & Recharge Flexibly
Tens of millions of IPs are available to use, even a single IP can enjoy the optimal price without additional costs. According to business needs, choose suitable IPs plan, control the remaining IPs at any time, and your balance of IPs never expires.
Higher Speed & Success Rate
Dynamic residential proxies can imitate the behavior of multiple organic users and provide strong encryption to ensure highest anonymity, avoiding issues such as blocking access. IP2World proxy is one of fastest proxies on the market, with an average response time of 0.6 seconds.
Dedicated Technical Support
Professional technical team runs a 24/7 working comprehensive monitoring system to maintain stable IP pools. Worldwide all-day-round exclusive customer service solves the problem for you and ensures your projects run smoothly and perfectly.
Office Website: https://www.ip2world.com/