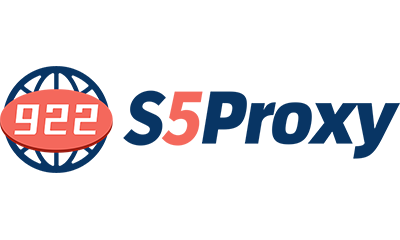 One of the easiest ways to change your IP address with Kameleo is to connect your virtual browser profile to a proxy provided by 922 S5 Proxy. They support SOCKS5 and HTTP proxy protocols.
Overview
922 S5 has residential IPs from more than 190 countries, the number of IPs exceeds 200 million, and the IP purity is as high as 99%. The 922 S5 can guarantee your global business needs.
Reasons why enterprises choose 922 S5:
1. Real residential IP resources
2. ISP-level positioning
3. Use on demand, invalid IP will not be billed
4. 99.99% uptime
922 S5 provides 3 kinds of proxy plans: Professional plan, Enterprise exclusive, Long term exclusive
Professional Plan: With a broad audience and a huge user base, it mainly provides rotating residential proxies, and each IP is valid for up to 6 hours. The IP will be permanently stored in your account if you don't extract it.
Enterprise exclusive: Support free allocation of IPs to multiple accounts (unlimited), which means that you can enjoy the greatest benefits and meet the business needs of various accounts. IP never expires and can be assigned freely at any time.
Long-term exclusive: static residential proxy, suitable for users who need a stable IP, and the stable time can be selected from 10 days to 90 days. The speed is comparable to the static proxy from the data center, with high anonymity and legality.
For more detailed information and discounts for new users, please click on the official website:
https://www.922proxy.com/

To start using Kameleo with the 922 S5, see the integration guide.