Kameleo makes it possible to run mobile browsers in a sandboxed environment on your PC.
About Kameleo mobile profiles
Kameleo lets you browse with mobile profiles on a real Android device. This is necessary because in a desktop environment you cannot have the typical touch events and gestures that we have on Kameleo Mobile Browser, so fingerprint detection algorithms may detect it. But if you want you can also start a mobile profile on our custom-built Chromium. In this case, you won't need any Android device because Chromium by Kameleo will emulate the mobile browser.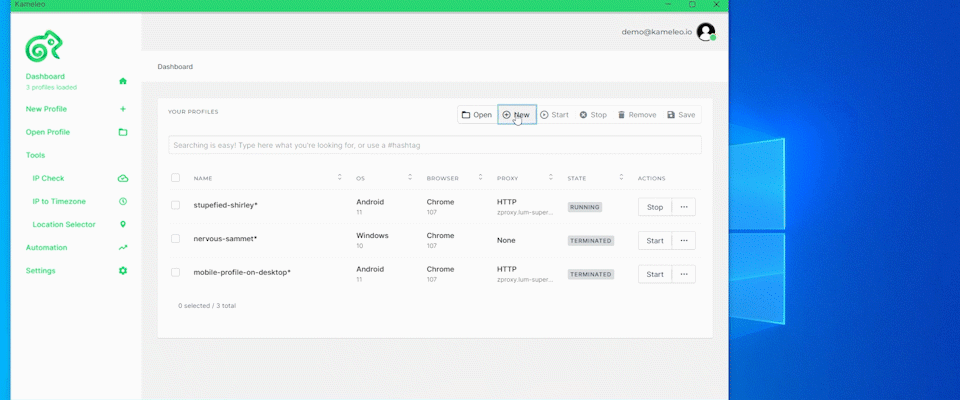 How to start a mobile profile on a desktop PC?
When you are about to start a new profile, simply filter to Mobile in the Device Type field or Android/iOS in the OS field.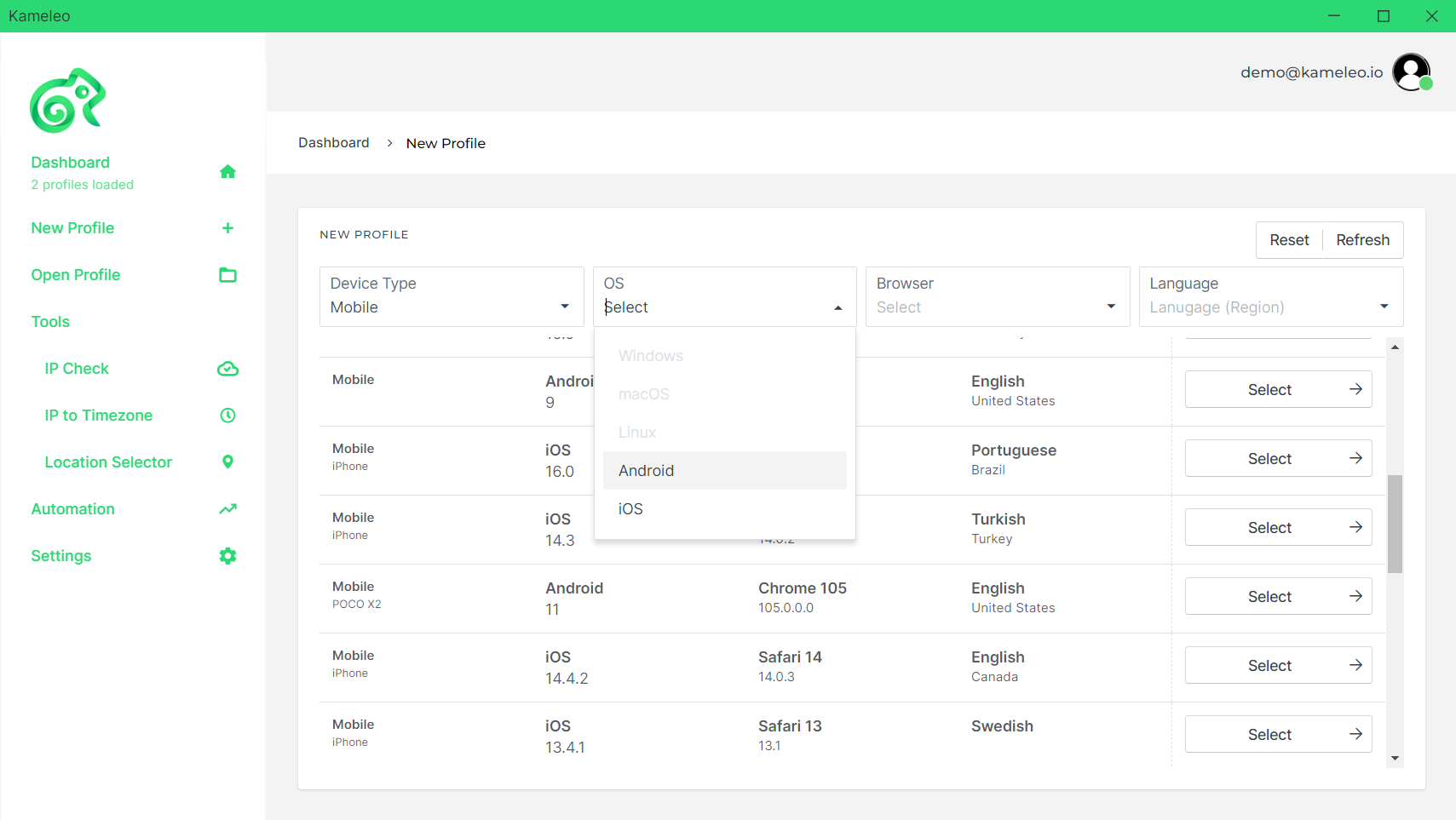 After you selected your filter preferences, you will see a list of base profiles like in the case of Kameleo Desktop profiles. Simply select a base profile from the list. You will be able to configure the details later.
Now you need to change the Launcher to Chromium by Kameleo, this setting is available in the browser's More settings on the profile edit page.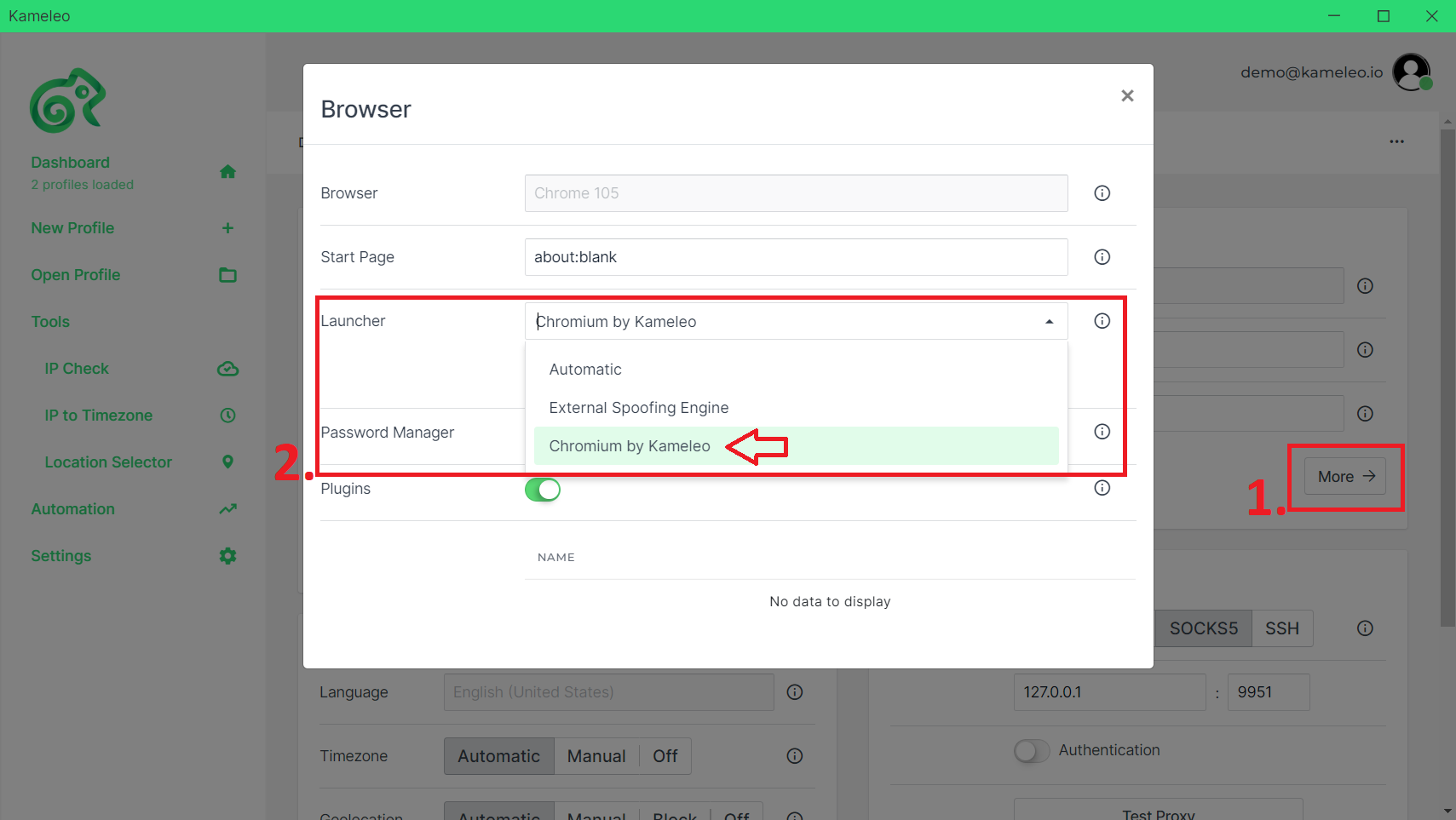 You can also set up a proxy in the built-in proxy manager.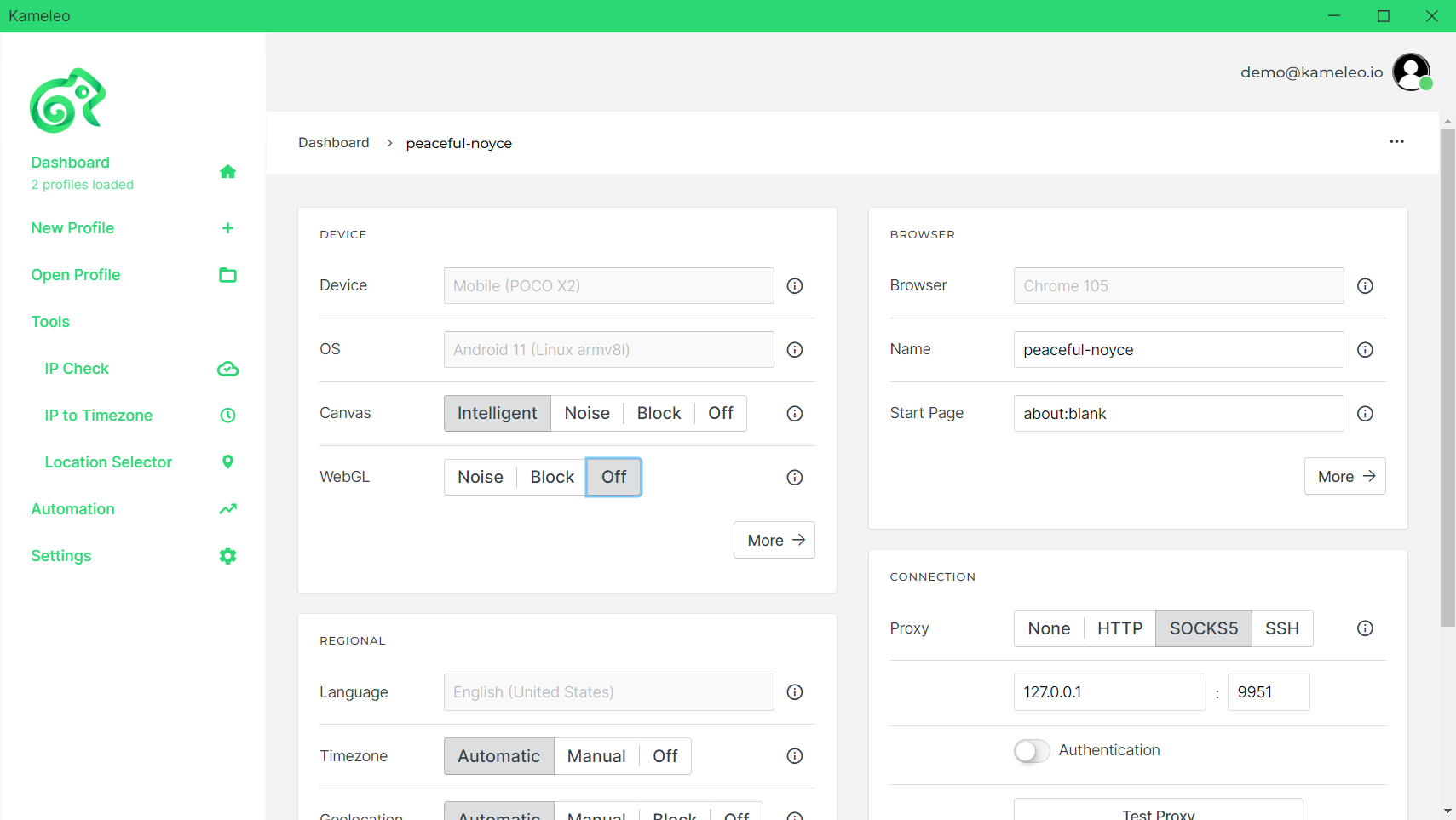 Then simply click Start. Our custom-built Chromium will start to emulate the mobile profile.