Kameleo has 3 extra tools on left menu under the Dashboard, where you can check you IP quality, set the time zone based on the IP address and select a manual location based on an address or latitude, longitude.
IP Check
With IP Check Tool you can easily check how good is the IP with a quality score. It also can detect if the IP is a proxy or not. You can find the IP Check Tool on the left menu.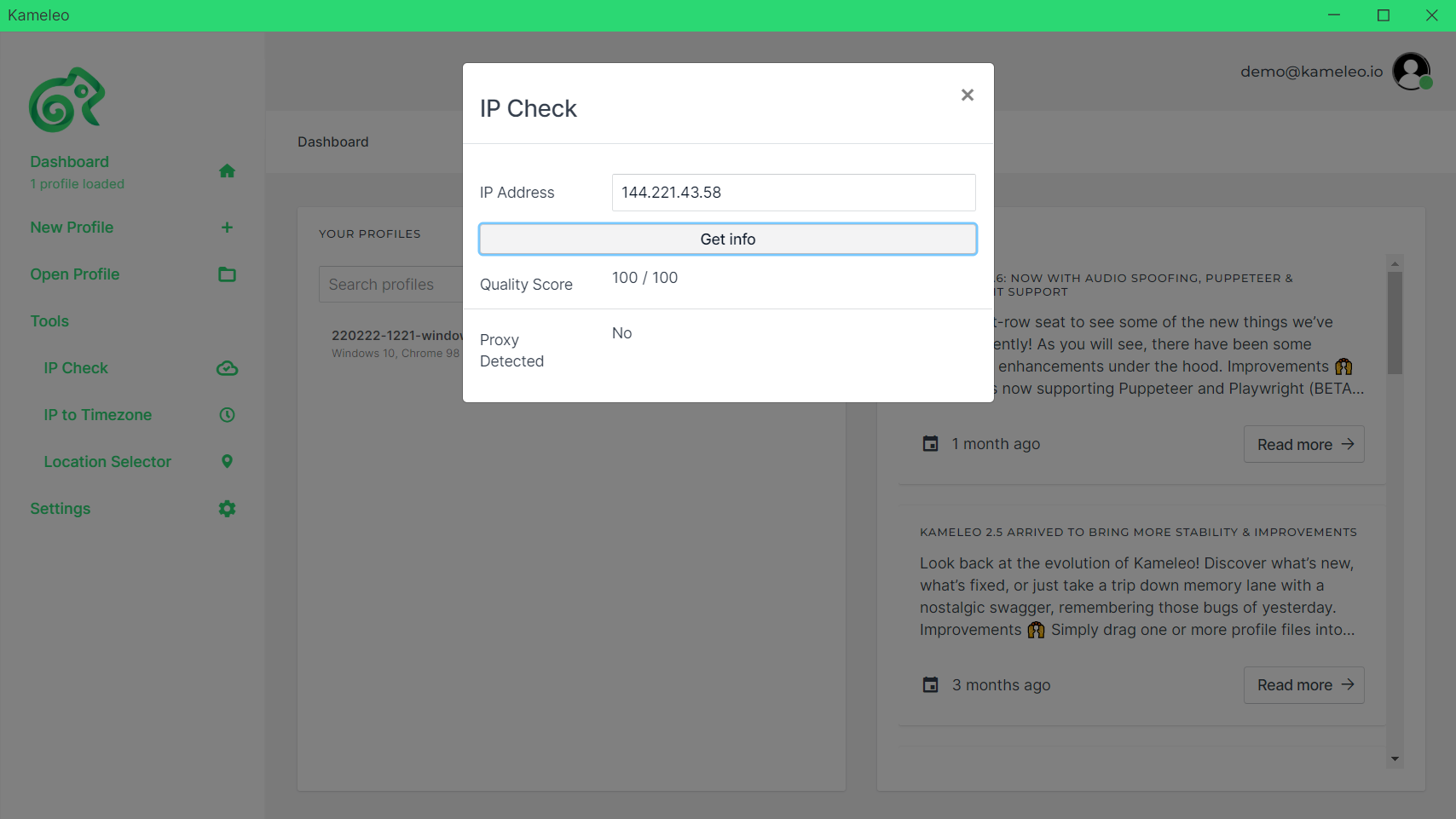 The IP quality score is based on whether you are using a VPN, a proxy or a residential network. If the IP belongs to Microsoft or Amazon then the score will be lower, because maybe the address is from a datacenter. If the IP score is very low, maybe the IP is blocked by some websites.
IP to Time zone
This tool can tell you in which time zone is the IP address. You can use this, for example, to check where your proxy is based.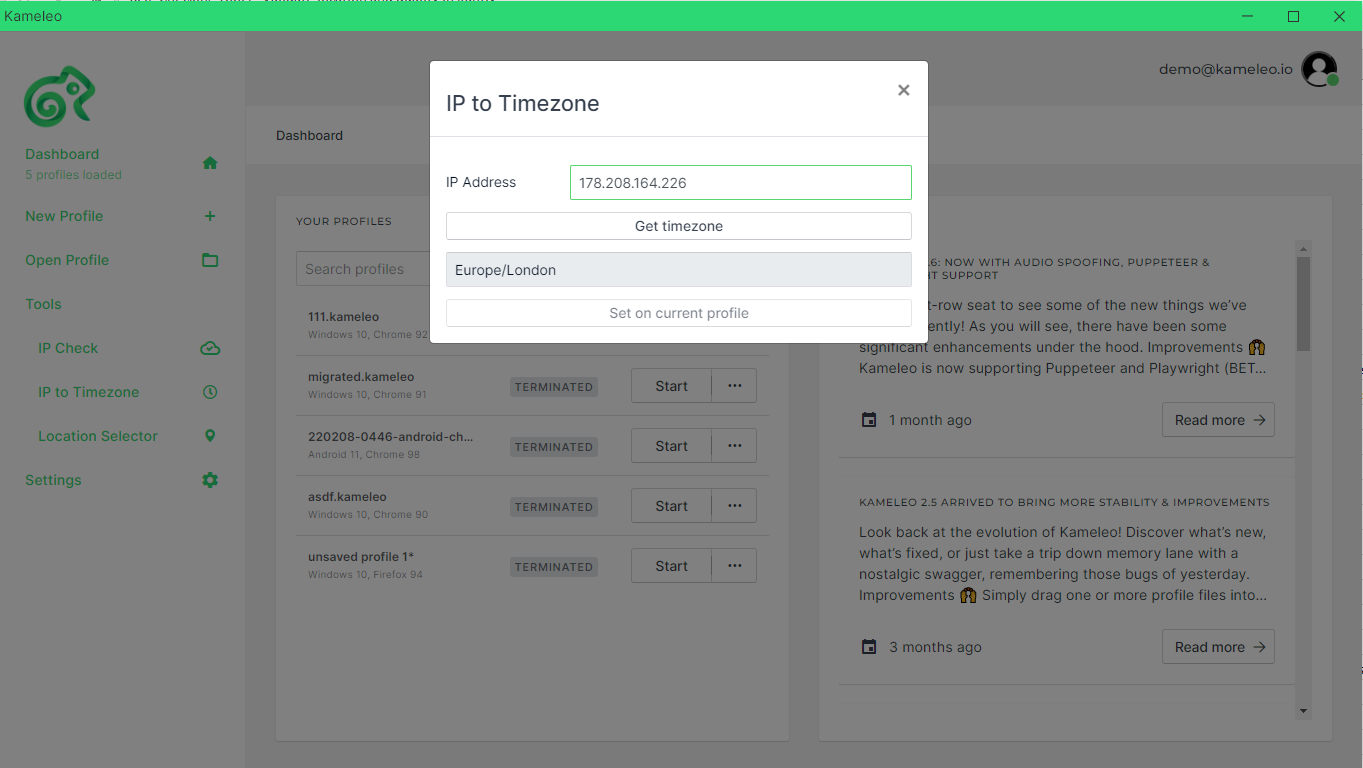 Location Selector
This tool can help if you are looking for a certain place for the Geolocation settings. If you set a manual location, you must only pay attention that the country should be matching with the proxy/region. Most websites do not check your location within the country.