You can easily upgrade your subscription. A subscription upgrade can refer to
the features you can use
and the number of concurrent sessions that are allowed.
Upgrade mechanism
To upgrade your subscription you need to visit the My Account page.
Once you are logged in you should be able to see your subscriptions.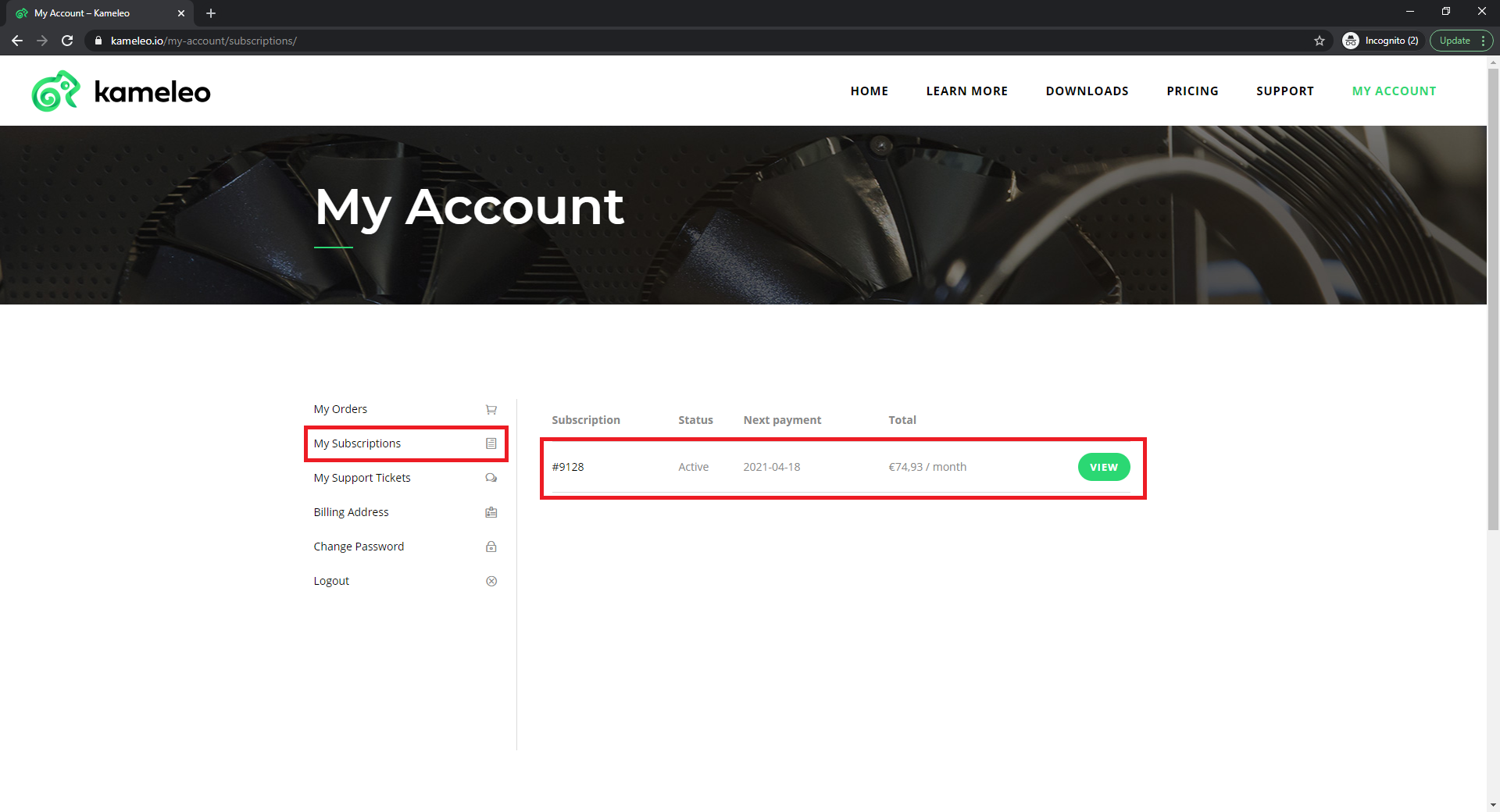 Select your active subscription.
Click Upgrade.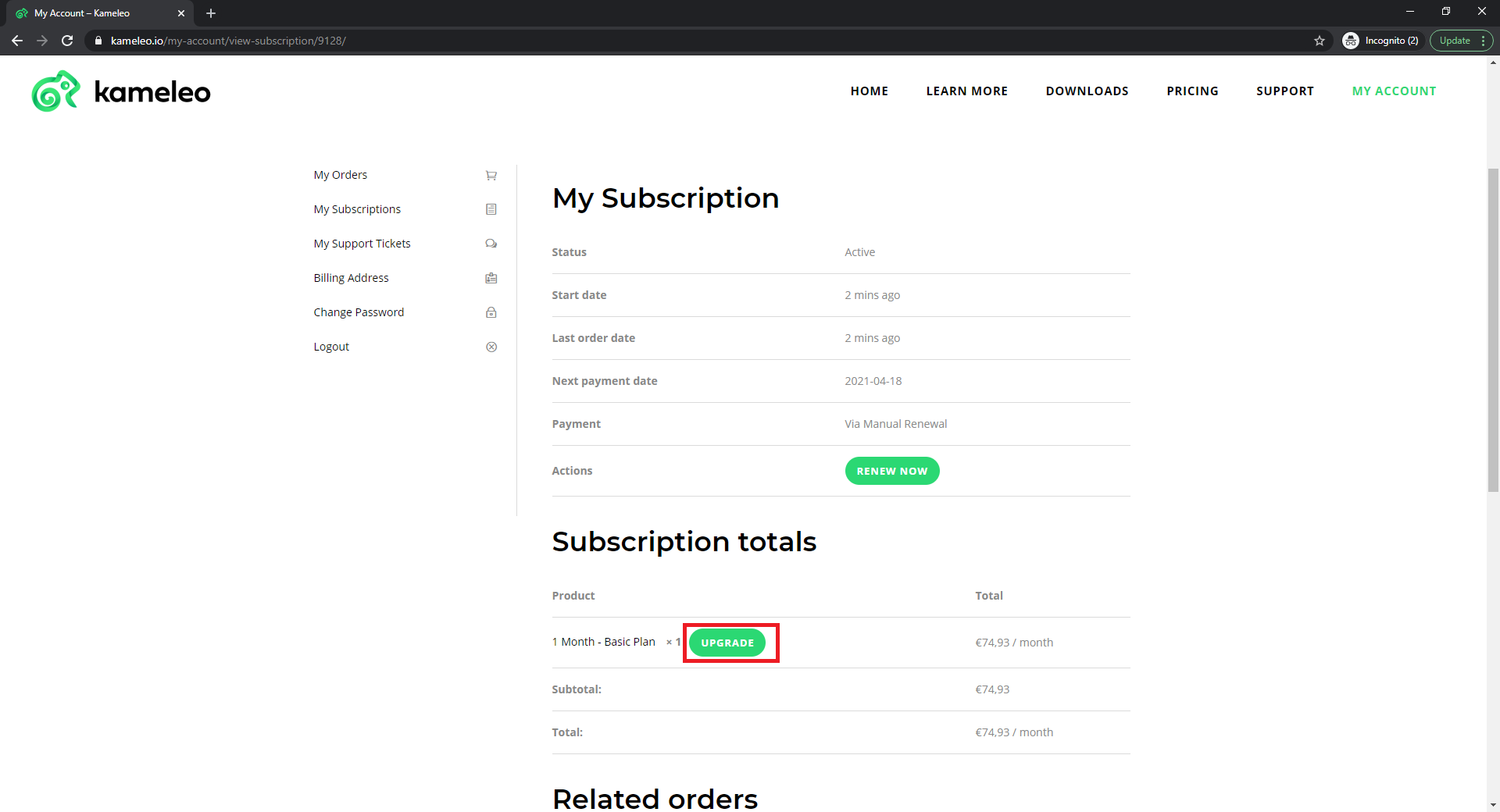 Then you can select the plan you would like to upgrade, and the number of users you want to use.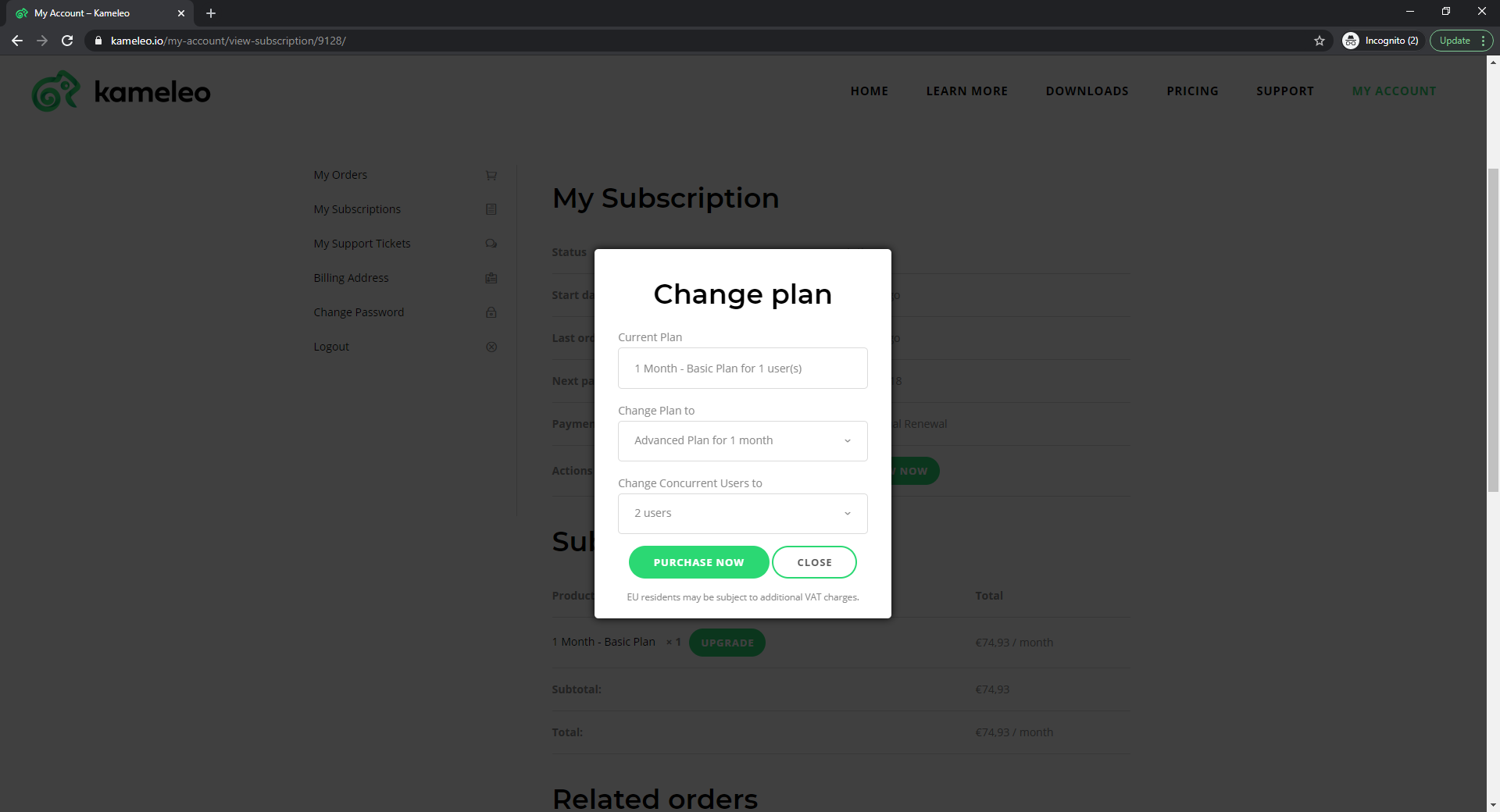 Then you will be redirected to the checkout process.