Kameleo Virtual Browser Profiles are stored in local .kameleo files. You save, load, and share them. This small file contains cookies, browsing history, add-ons and bookmarks. Your mates can continue your work where you just stopped.
Moreover, it is easier to store one account in one local file. There is no limitation on the base profiles or how many you want to save, load and share.
You can also put notes in the profiles.
Profiles can be saved if they were started at least once.
Save a Virtual Browser Profile
For saving the Virtual Browser Profile simply just click on Save on the context menu.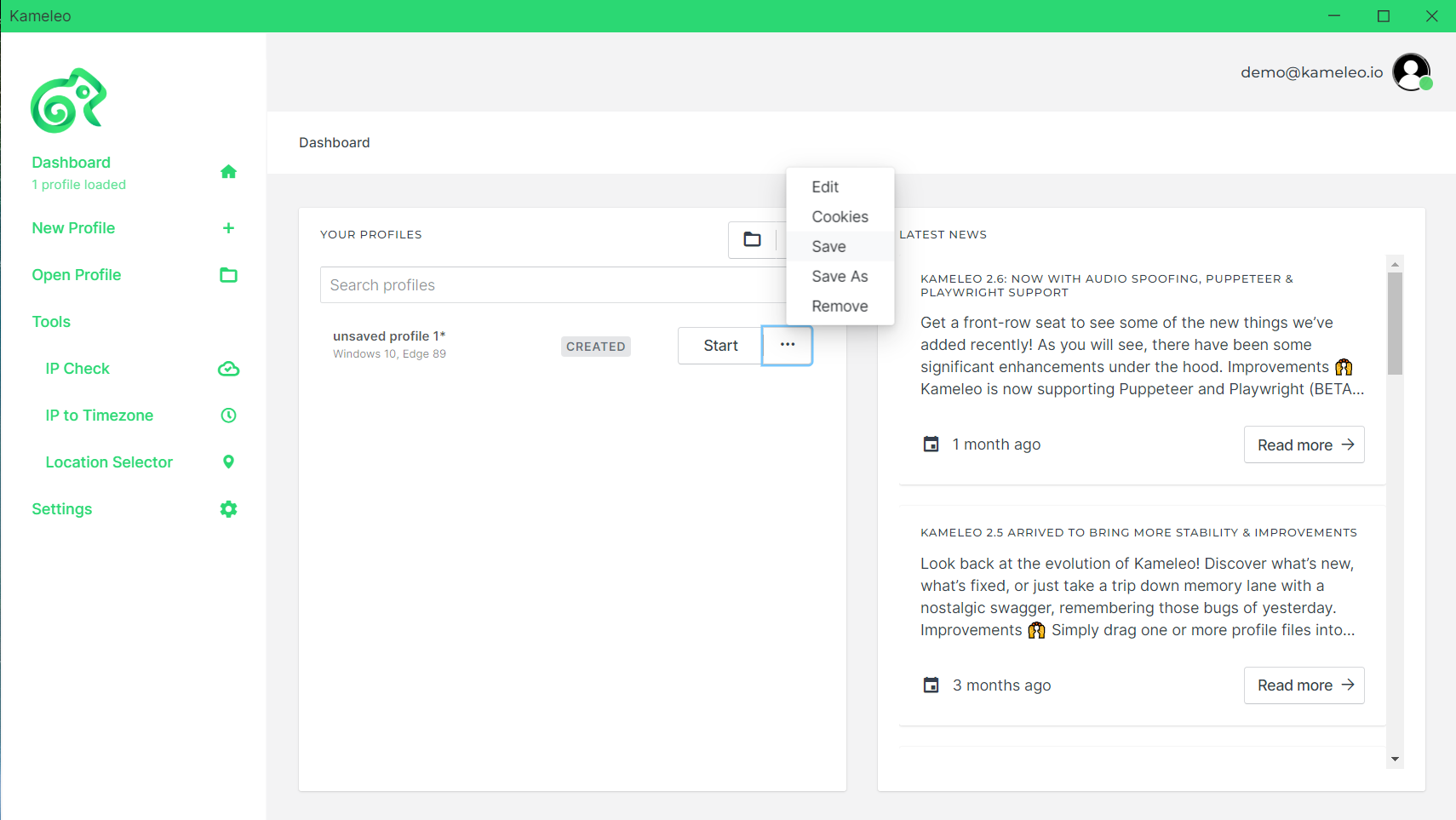 You can also enable profile autosaving in the Global Application Settings. So once the browser is closed, the .kameleo profile file will be updated.
Load a Virtual Browser Profile
You can easily open the saved .kameleo files. Just click on the Open Profile or the folder icon on the dashboard. You can also drag and drop the files and open several ones at the time.