The main road to expose one's identity is checking the device's IP Address. It can be requested in several ways. For example WebRTC, or HTTP Headers.
From an IP address different data can be requested:
Location of the computer (Country, City, latitude, longitude)
ISP Provider
Websites like ipgeolocation.io providing data based on the IP address: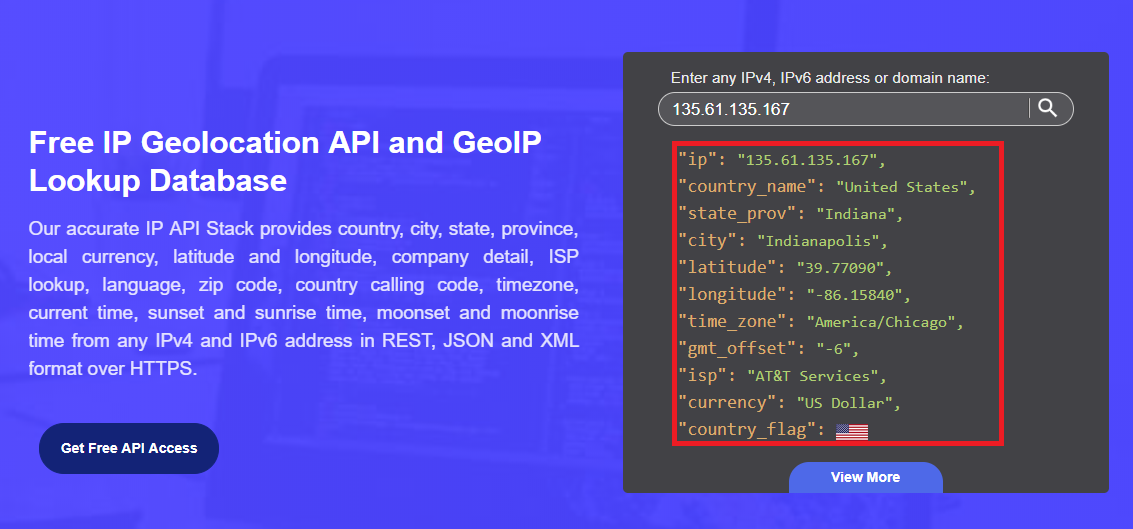 These must stay consistent with the other parts of the browser fingerprint. If you want 100% anonymity you will have to change IP address as well. The IP requested through WebRTC can be spoofed with the WebRTC Spoofer inside Kameleo. But you will also have to change your real IP address so you will have to connect through a VPN or Proxy to actually change it. Read the article about the importance of changing IP addresses.
Simply spoofing WebRTC won't be enough, you will have to connect to some Proxies.
Kameleo offers multiple solutions to change your IP address.