Global Application Settings can help you use Kameleo faster. You can get this by clicking on Settings on the left menu.
Filter and default settings for a Base profile
With these settings, you can pre-filter the search for the base profiles so you will find the required base profiles faster.
Here you can also set the default settings for your profiles so once you are editing your Virtual Browser Profile for the first time, these values will be applied automatically.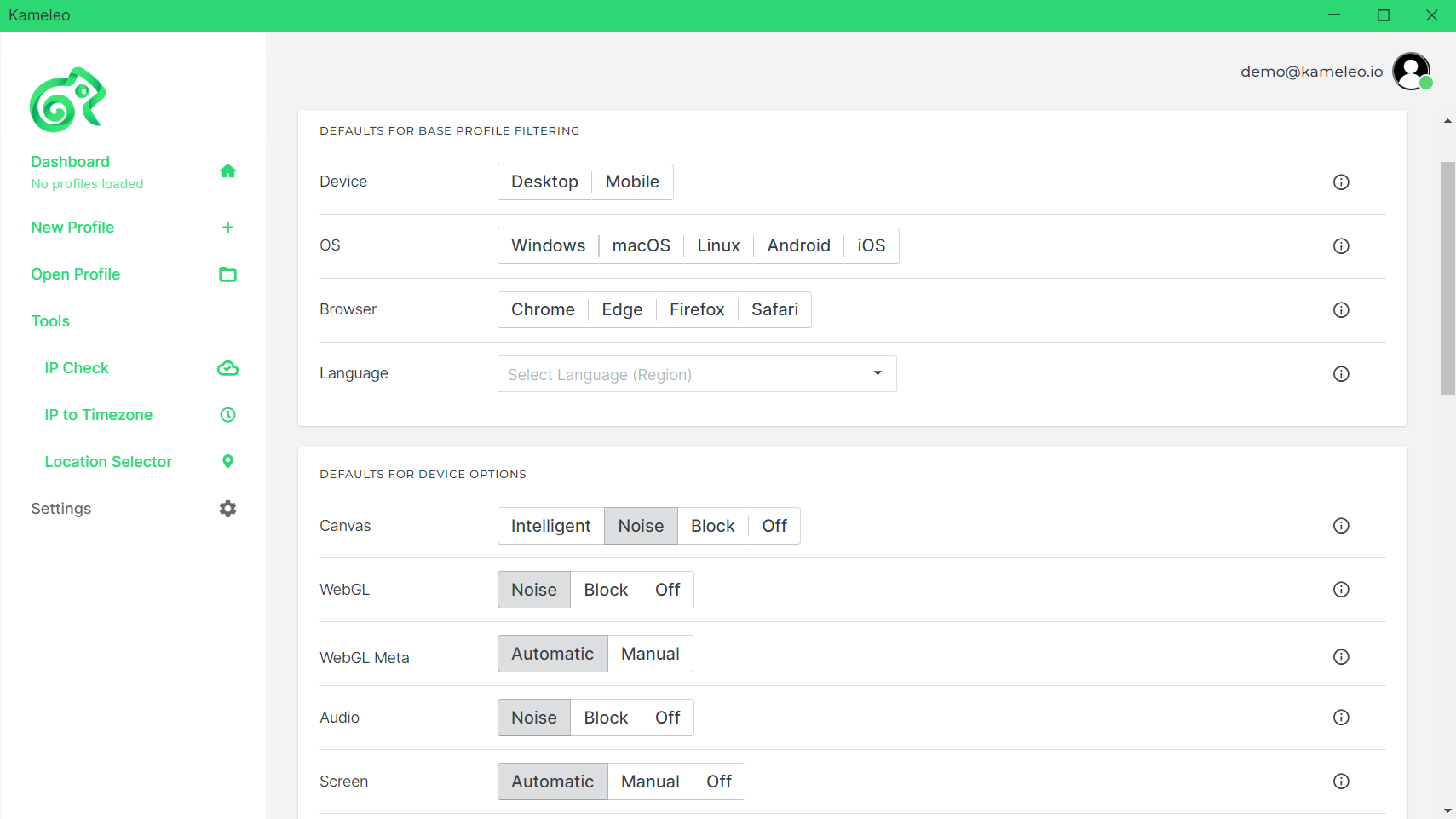 You can also set the default start page for every profile,

or set up a default proxy.

Be aware that every base profile has a different browser fingerprint, therefore a matching proxy is essential.
Autosave on close
You can also turn on the profile Autosave function. With this setting, every profile will be saved automatically when the profile is terminated.

You can also turn off the connection info dialog when you start a mobile profile.