Kameleo has a subscription-based model. You can buy monthly subscriptions on our website. Consider buying a longer subscription since it will have a cheaper daily cost.
Step by step subscription buying tutorial
Visit our website's pricing page and select the preferred package.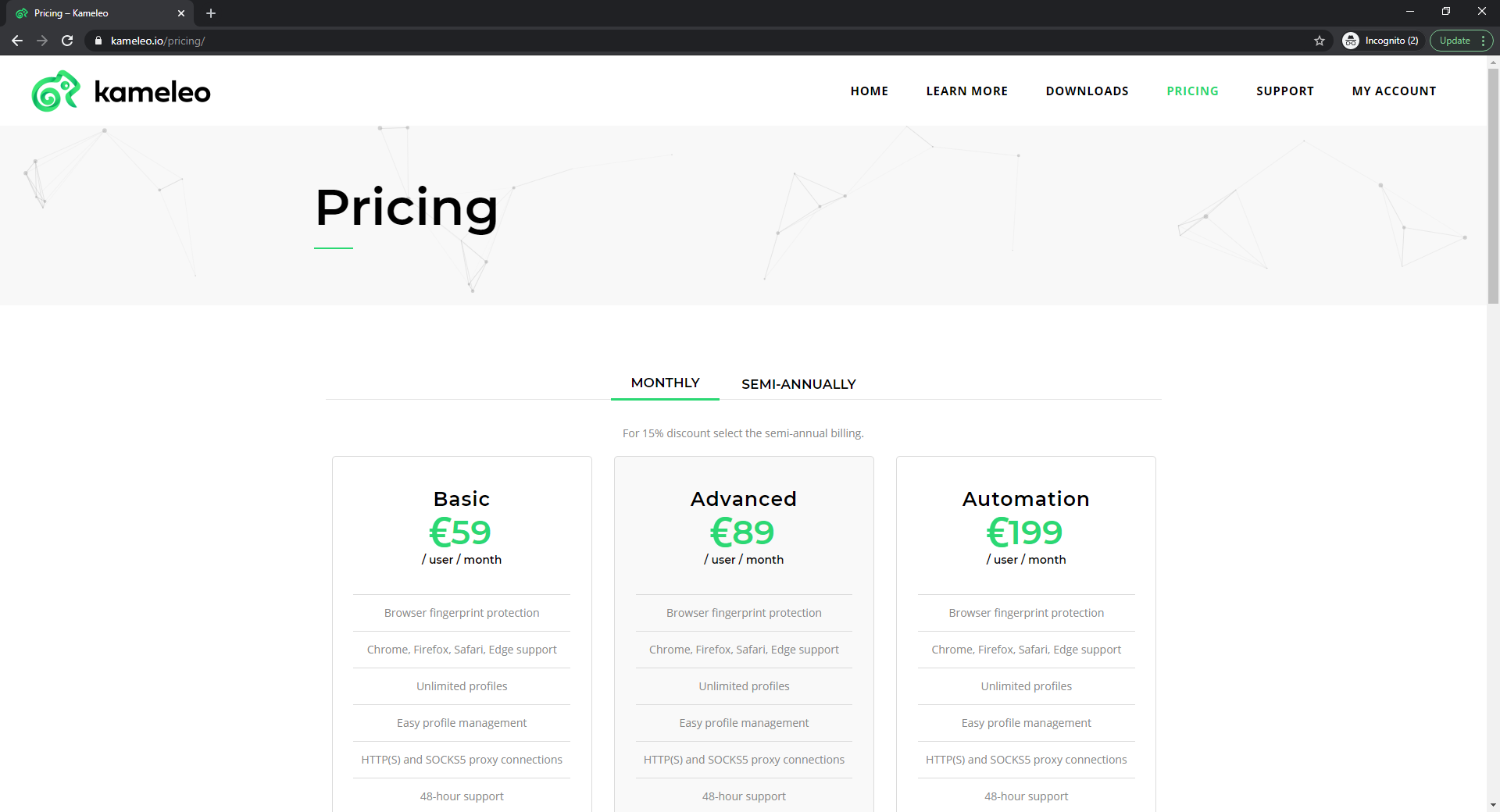 Select the number of users. It will be the allowed concurrent sessions on different computers.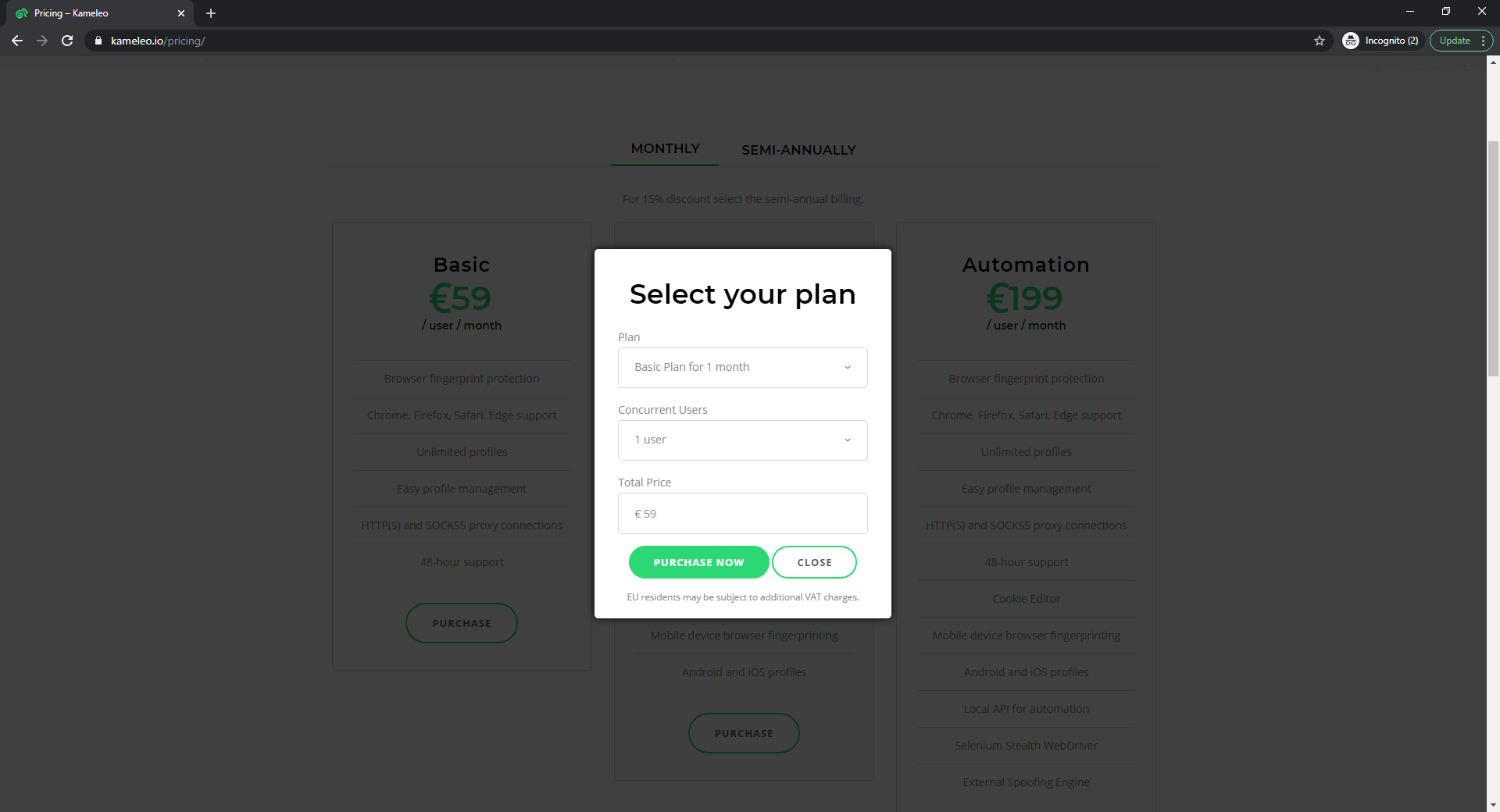 Enter your email address to start the checkout process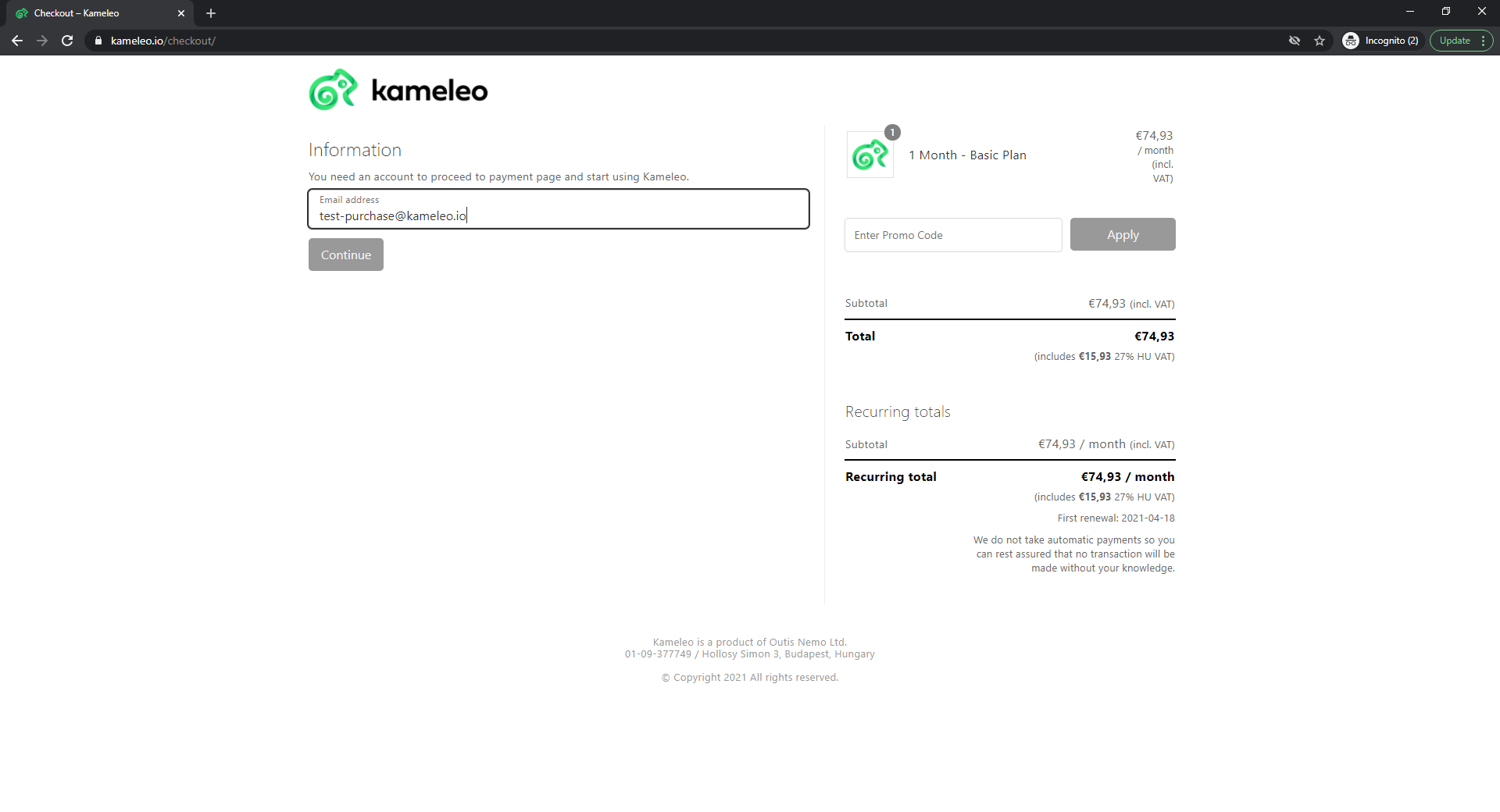 Please note that the EU citizens may be charged with VAT
You will be redirected to login.kameleo.io where you need to log in or create a new account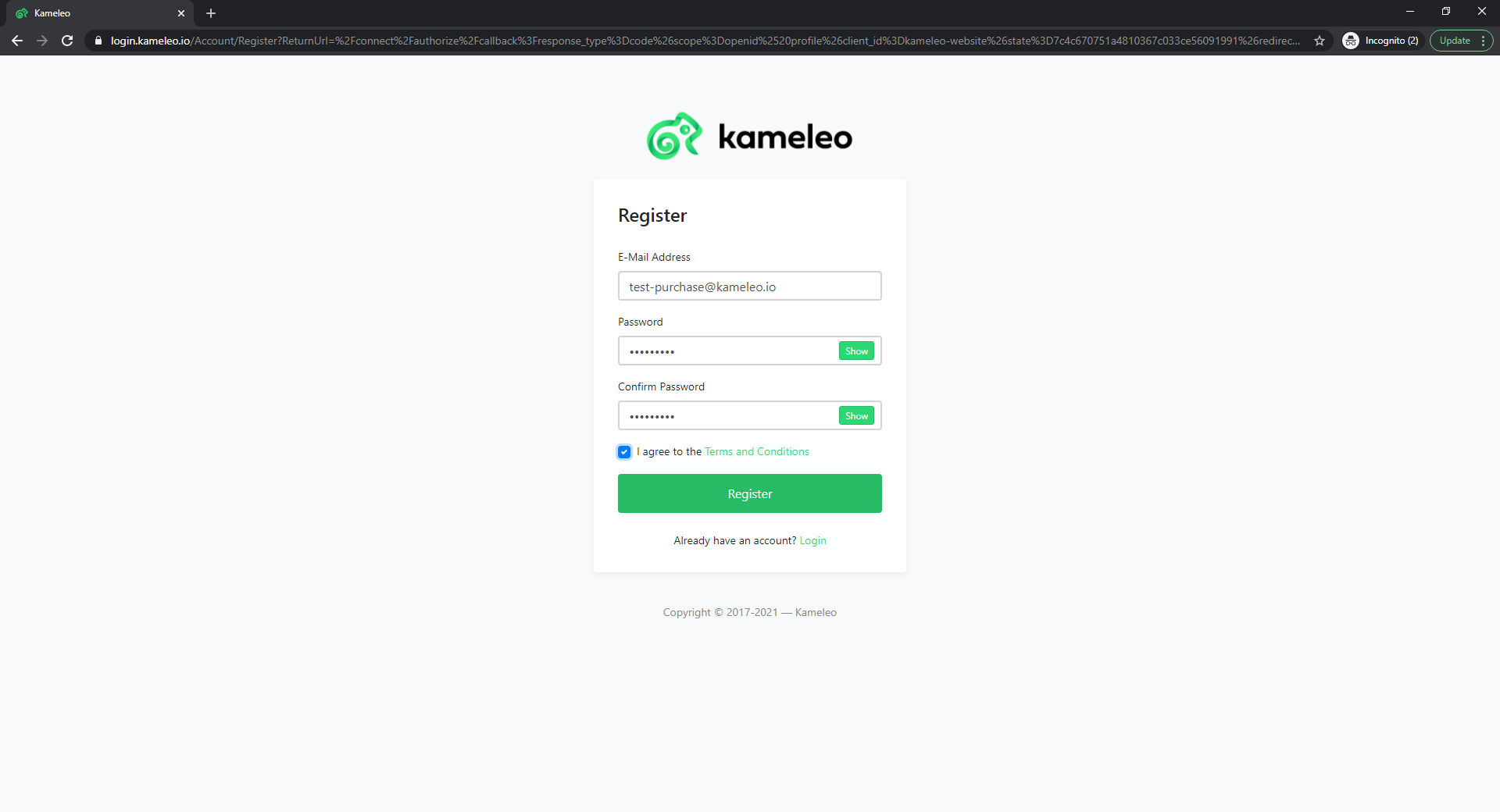 Provide your billing data (EU citizens may be charged with VAT)
Select the preferred payment method
Click purchase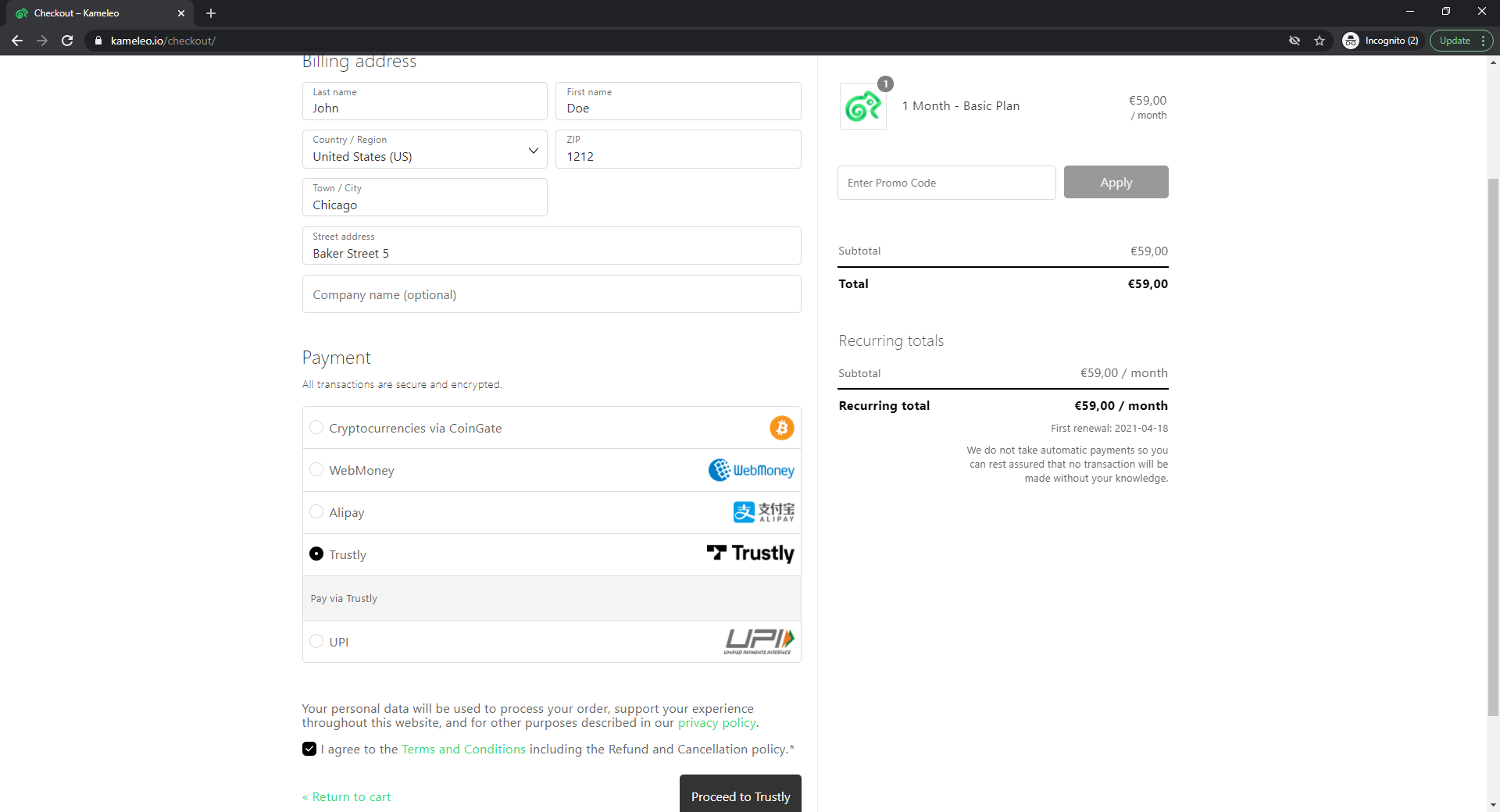 You will be redirected to the selected payment provider's website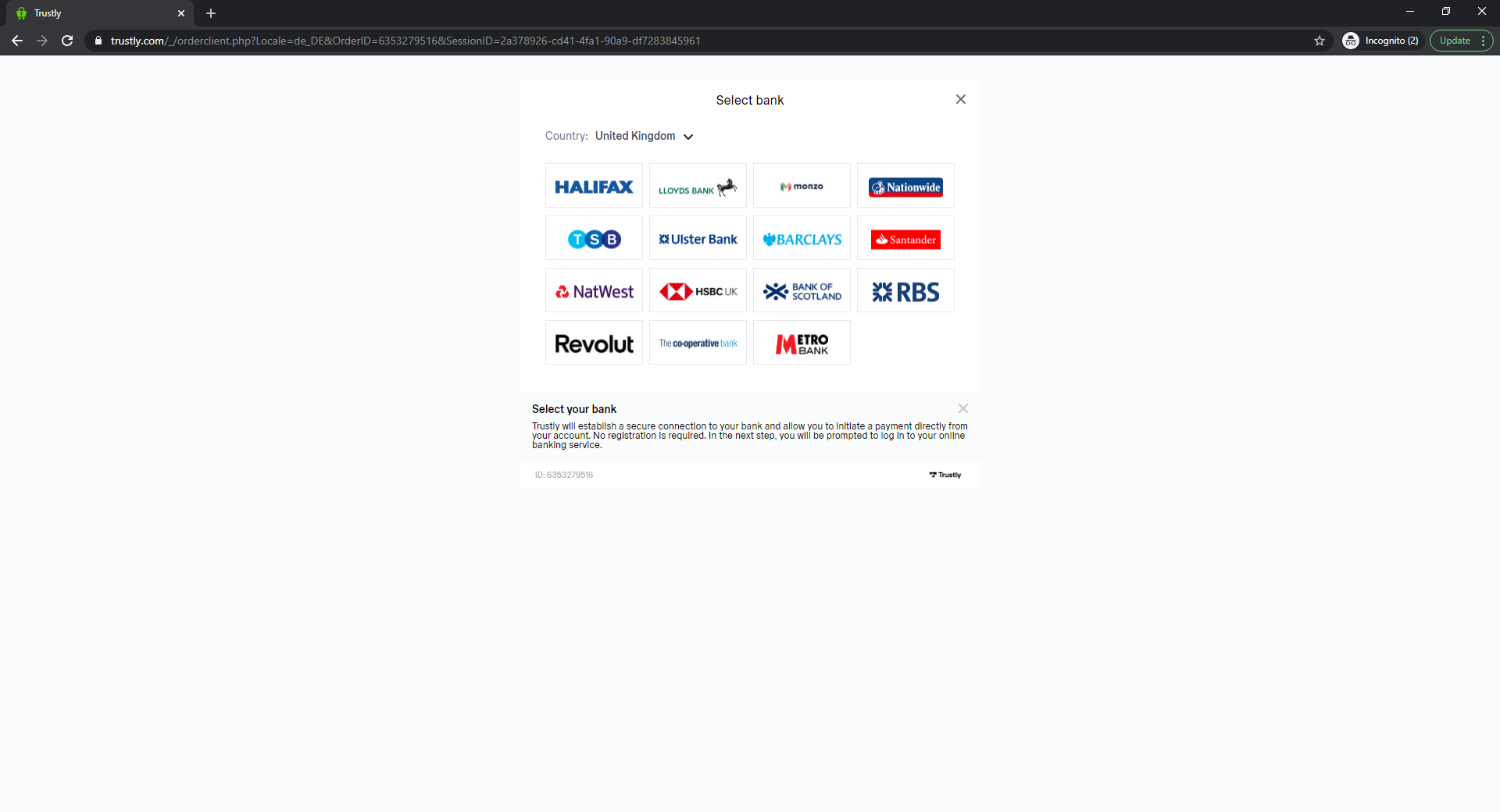 Once the payment is completed, the order will be completed as well, and your subscription will be active.
You should be able to log in to the Kameleo Desktop Application. If not, please contact support.
Payment methods
To process your payments we use multiple payment gateways. This means that once you finish your order you will be redirected to one of our partner's websites where the payment will be processed. This is a 100% secure way of online payments.
We do our best to provide multiple payment options worldwide, during the checkout you can see all available payment methods. Currently, credit cards will only work if your 3D secure payment is enabled for your card.
CoinGate
For added privacy we accept cryptocurrency transactions via CoinGate:
Bitcoin (BTC), Bitcoin Cash (BCH), Ethereum (ETH), USD Tokens, etc.
Local payment methods
For your convenience we also support special local payment methods:
Wire Transfer
For orders above 1000 EUR we support manual wire transfers. If you select this, please assign a support ticket after you created the payment.
Bank Name: TransferWise Europe SA (TRWIBEB1XXX)
IBAN: BE97 9671 6546 1249
Reference: Please include your order ID
Credit Card payments via Stripe
We support credit card payments for VIP Customers. This is only possible if 3D secure payment is enabled for your credit card
Trustly
Please consider using Trustly. This is an online banking solution for EU-based banks.
Paying with cryptocurrencies
On our website add your billing information at checkout
You will be redirected to the Coingate payment gateway. It is a 100% secure way of paying with cryptocurrencies. Coingate invoices are now both payment protocol and peer-to-peer compatible, so you can use almost any wallet to pay. Find the suggested wallets on this link.
Choose the preferred coin (BTC, BCH, ETH, USD Tokens).
Open your wallet and pay.
Despite all the processes are automated it can take some time to activate your account:
The funds have to arrive at Coingate (it depends on the blockchain speed)
The transaction needs 2 confirmations (as every other online service)
Once the funds are confirmed your subscription is fully activated
If you cannot log in to your account for 2 hours after the transaction is confirmed you should send us a support ticket. Please be patient there can be issued on the side of our payment gateway providers.