Kameleo offers a subscription-based pricing model. We offer monthly subscriptions on our website.
If you subscribe to a semi-annual package, you will get a cheaper daily cost.
How to purchase step by step?
Visit our website's pricing page and select the preferred package.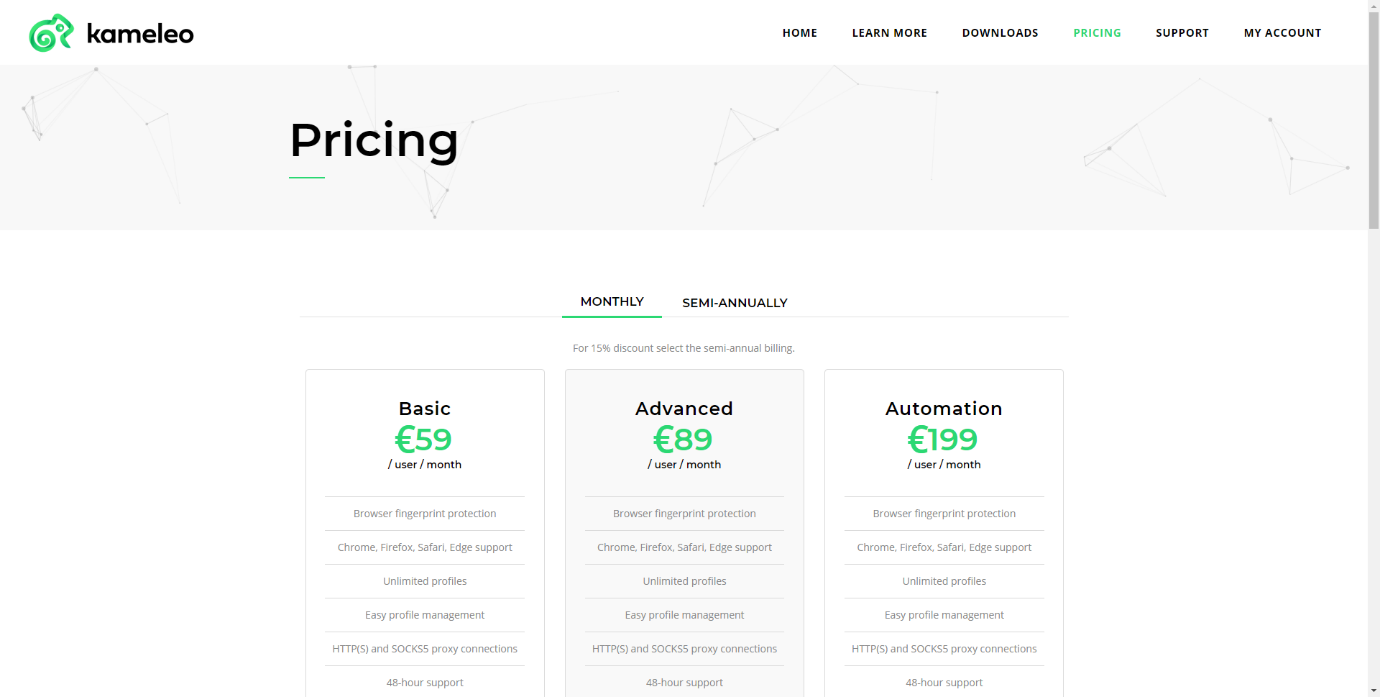 Enter the number of users you wish to purchase a license for. This is the number of allowed concurrent sessions on different computers.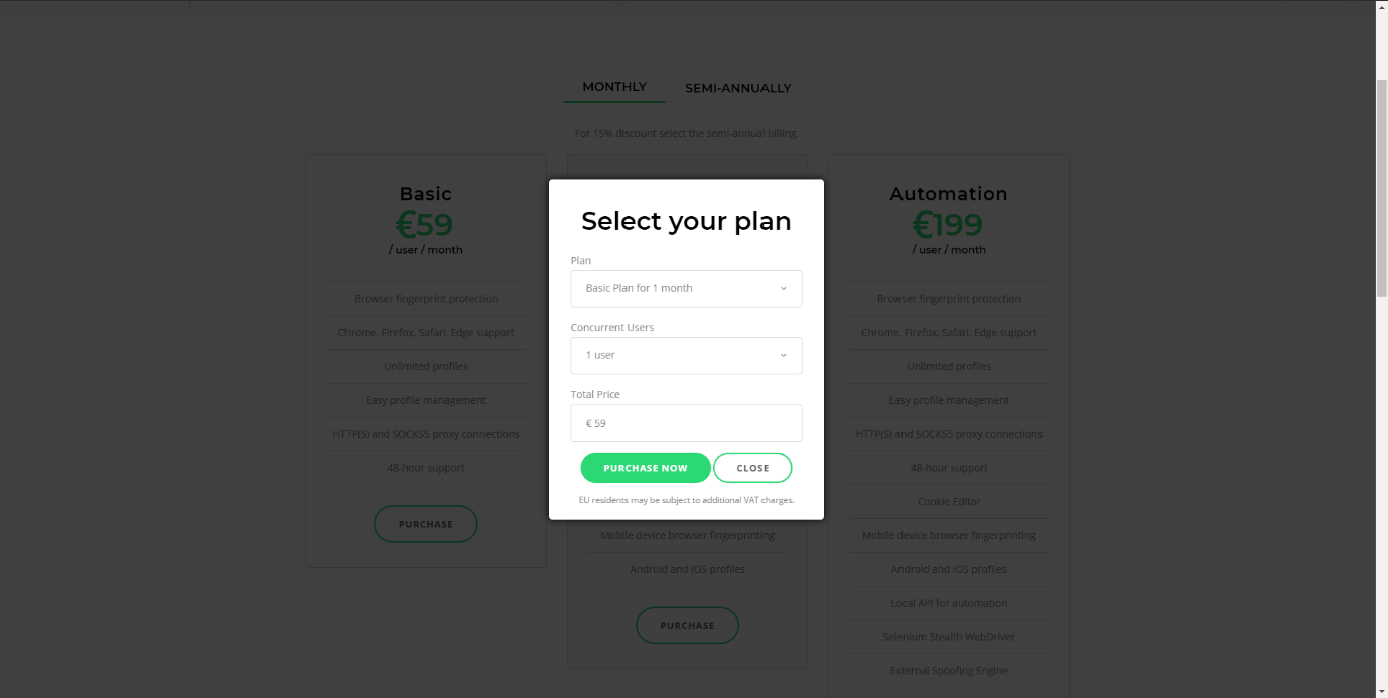 Enter your email address to start the checkout process.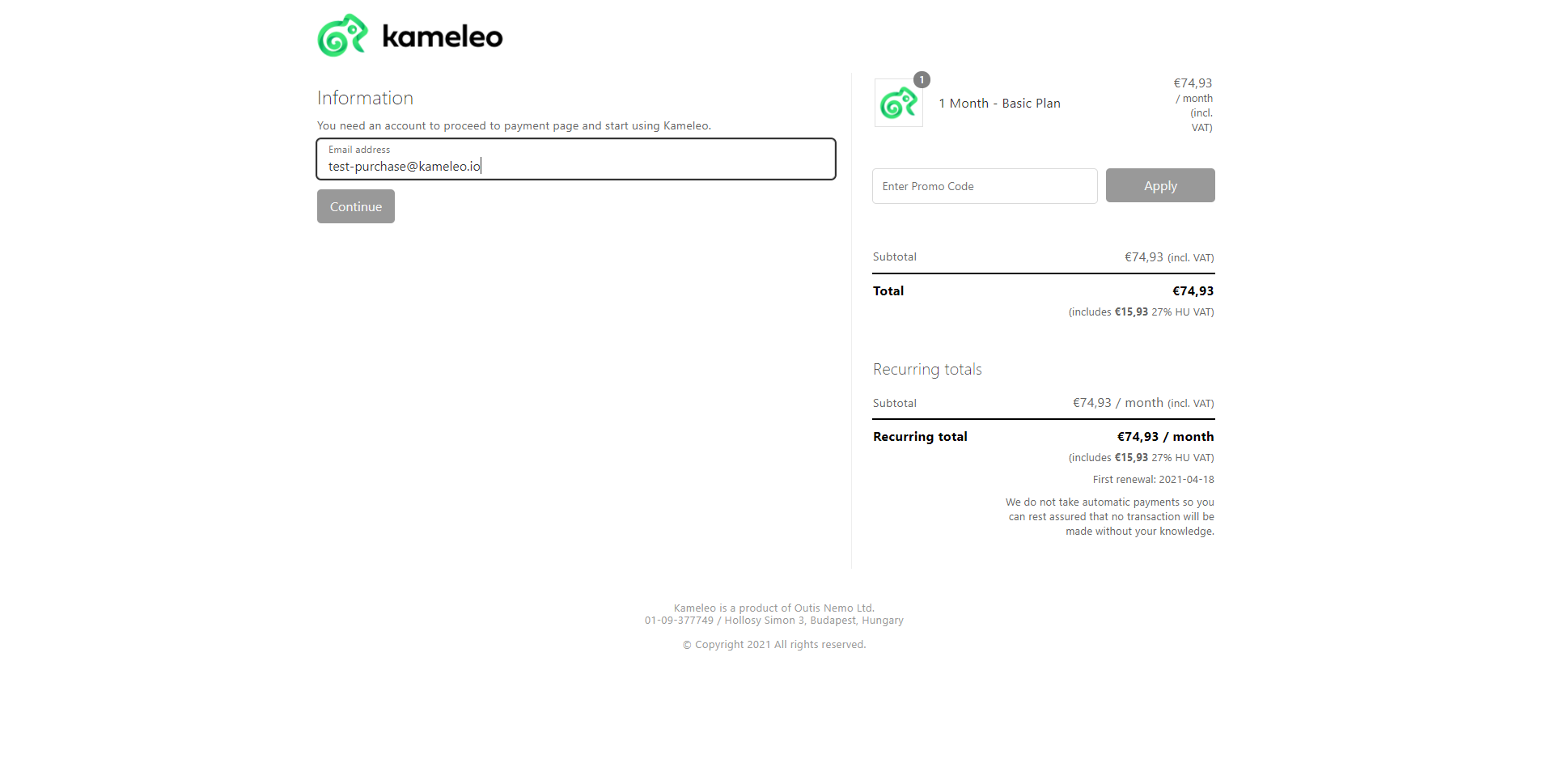 Please note that the EU citizens may be charged with VAT
You will be redirected to login.kameleo.io where you need to log in to your Kameleo account or create a new account.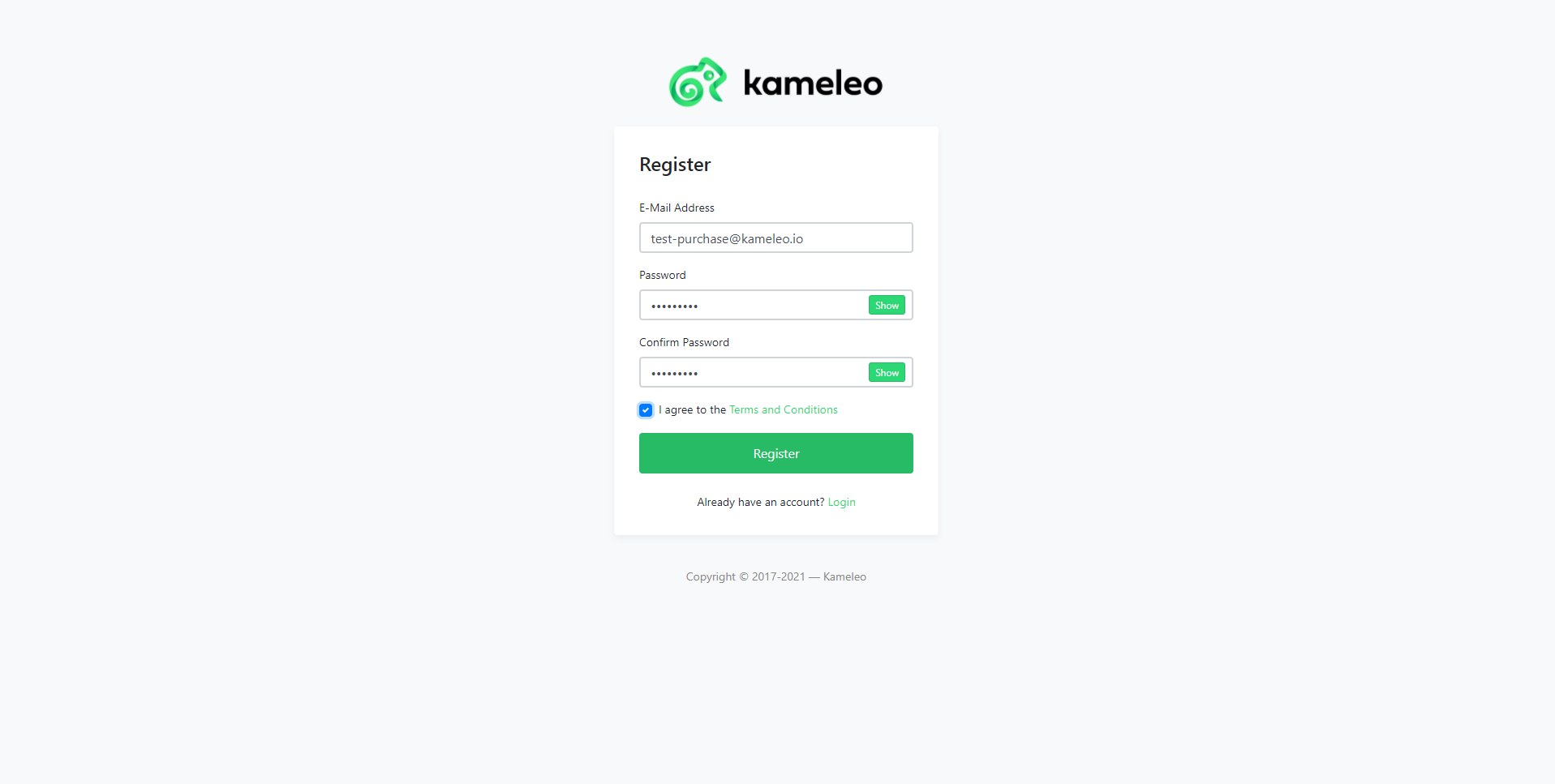 Provide your billing data (EU citizens may be charged with VAT)
Select the preferred payment method
Click purchase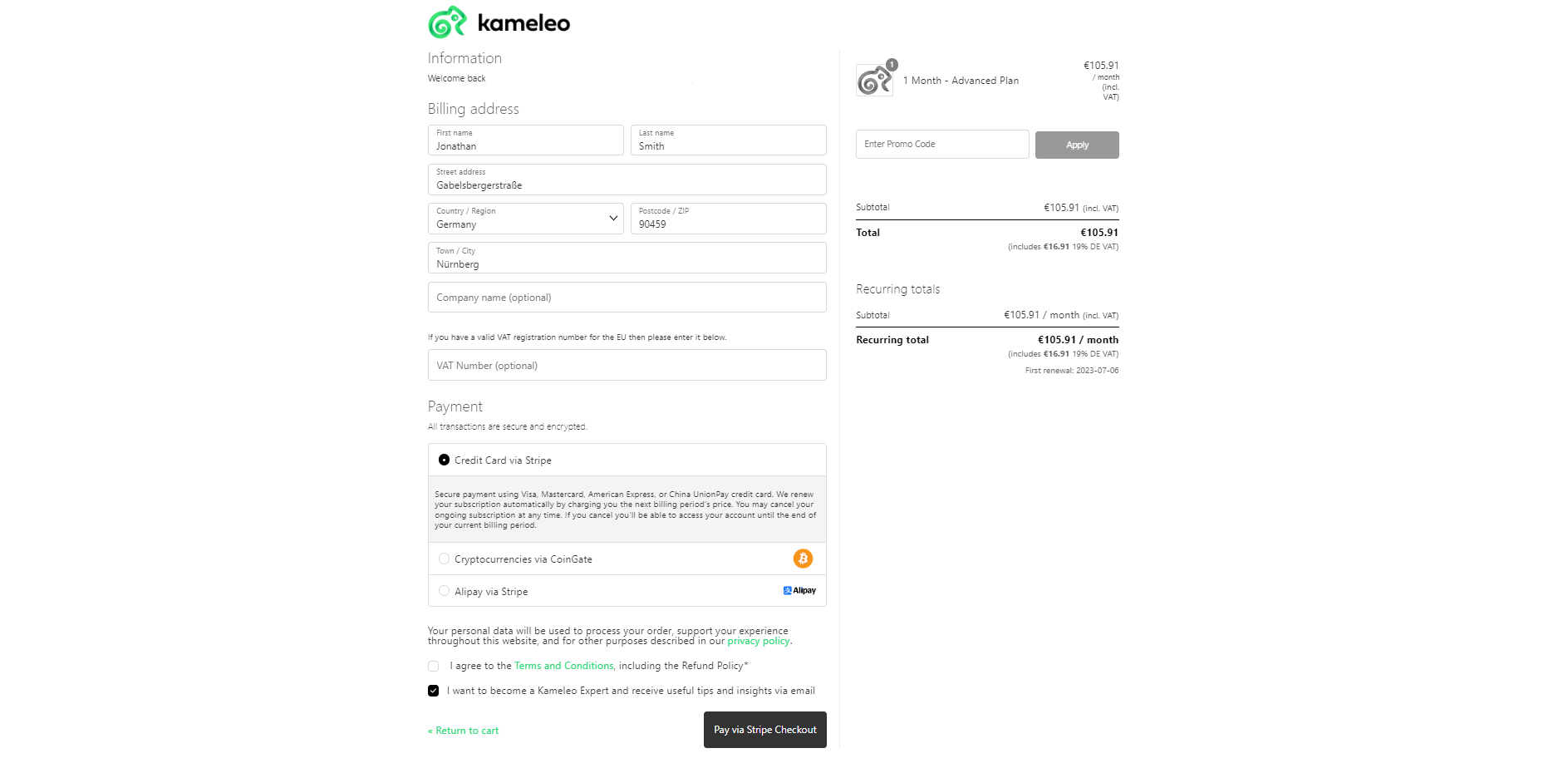 Then you will be redirected to the selected payment provider's website.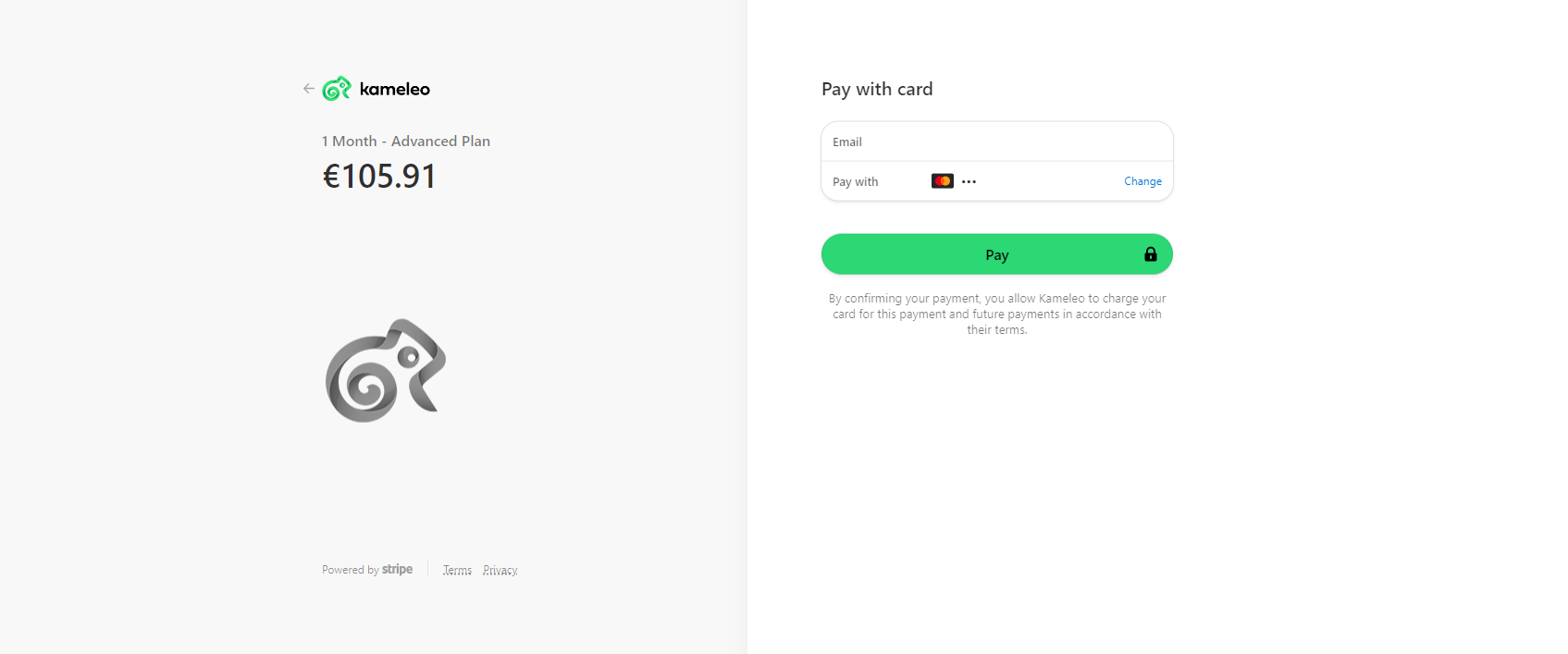 Once your payment is processed, the order will be automatically completed as well, and your subscription will become active.
Then, you should be able to log in to the Kameleo Desktop Application. If not, please contact support: https://help.kameleo.io/hc/en-us/requests/new